About the Green Mountain Reiki Institute
The purpose of the Green Mountain Reiki Institute is to create a community where Reiki can be learned, practiced, and provided, allowing Reiki to ripple out and promote peace, well-being, and wellness in the world.
The Green Mountain Reiki Institute provides:
on-going Reiki classes and continuing education for Reiki students
a facility for private Reiki sessions
Reiki sample sessions which will serve as an introduction to Reiki, provide affordable Reiki sessions, and provide a supervised learning environment for advanced Reiki students
a facility for Reiki memberships, allowing for self-Reiki practice in an environment free of distractions
research support
a central location for information about Reiki
outreach to community businesses, health care facilities, and health care teaching facilities (including medical and nursing students)
Community Volunteer Programs
A portion of the workweek is dedicated to community volunteer programs.  Currently, 2-3 hours per week of volunteer Reiki sessions are offered by Sandy Jefferis at the Vermont Respite House, a residential Hospice facility located in Williston, VT.  Additional volunteer hours are dedicated to the Vermont Reiki Association and it's various volunteer programs.  Sandy Jefferis served as Co-President of the Vermont Reiki Association until Oct. 2017.
---
Sandy Jefferis
Founder, Reiki Teacher/Practitioner
---
I was introduced to Reiki by a friend. I had been having trouble with a frozen shoulder that was refusing to budge, even after months of physical therapy and other western treatments. After my first Reiki session, I could move my shoulder several inches higher than previously measured. I continued with the Reiki sessions and my shoulder continued to improve. I didn't know how or why Reiki worked, but I was convinced it did.
A few years after my introduction to Reiki, I decided to learn how to do this remarkable practice and found my first teacher, Sabina Evarts. This was in 2008. I opened my Reiki practice in November 2009 and continued my Reiki education with Mary Goslen, Winston Salem, North Carolina.  My Lineage Holder certificate was granted on December 11, 2018 by Mary Goslen.
Prior to this my primary business was fiber art, specifically paper sculptures and contemporary baskets.
And, prior to my art career, I spent 15 years as a nurse. I worked primarily in labor and delivery, and also was a member of a nursing research group, with several published articles.
I served on the Board of the Vermont Reiki Association.
If you have interest in the specific details of my life, you can see my complete CV here.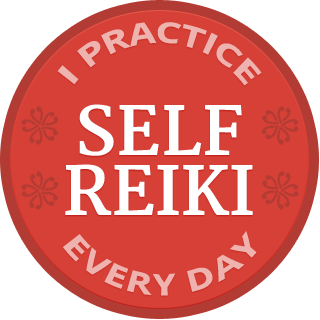 ---